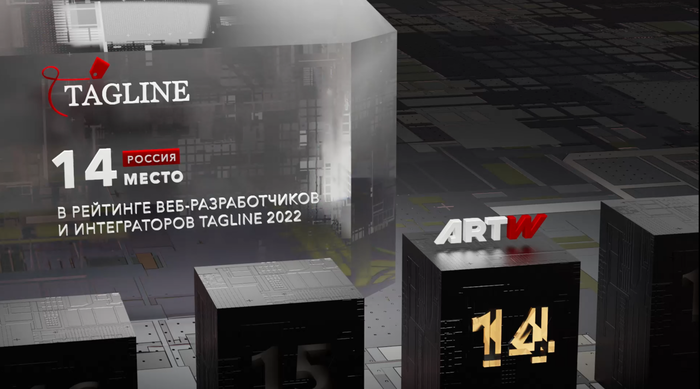 IT-company ARTW took 14th place in the ranking of the best web-developers/integrators of Russia Tagline 2022.
The rating takes into account business indicators, the scale of projects and the team, public activity and participation in industry events and competitions, the company's contribution to the development of the industry.
We would like to thank the experts for their analytical work, our team for their professionalism and our clients for their trust and ambitious projects.